Be present
Make the connection with Moontalk.
Developing UCaaS
Unified Communications as a Service is a cloud-based solution model for all of a businesses communications applications. We are developing a technology platform and ecosystem that integrates mobile phone calls, voice over IP and real-time communication solutions such as instant messaging, chat, and email systems seamlessly into CRM and ERP processes.
Customer benefits
We make your IN-BOUND smooth.  More data means better experience between your employees and clients. It's not about answering faceless calls and measuring queuing time. It's a conversation with people you know.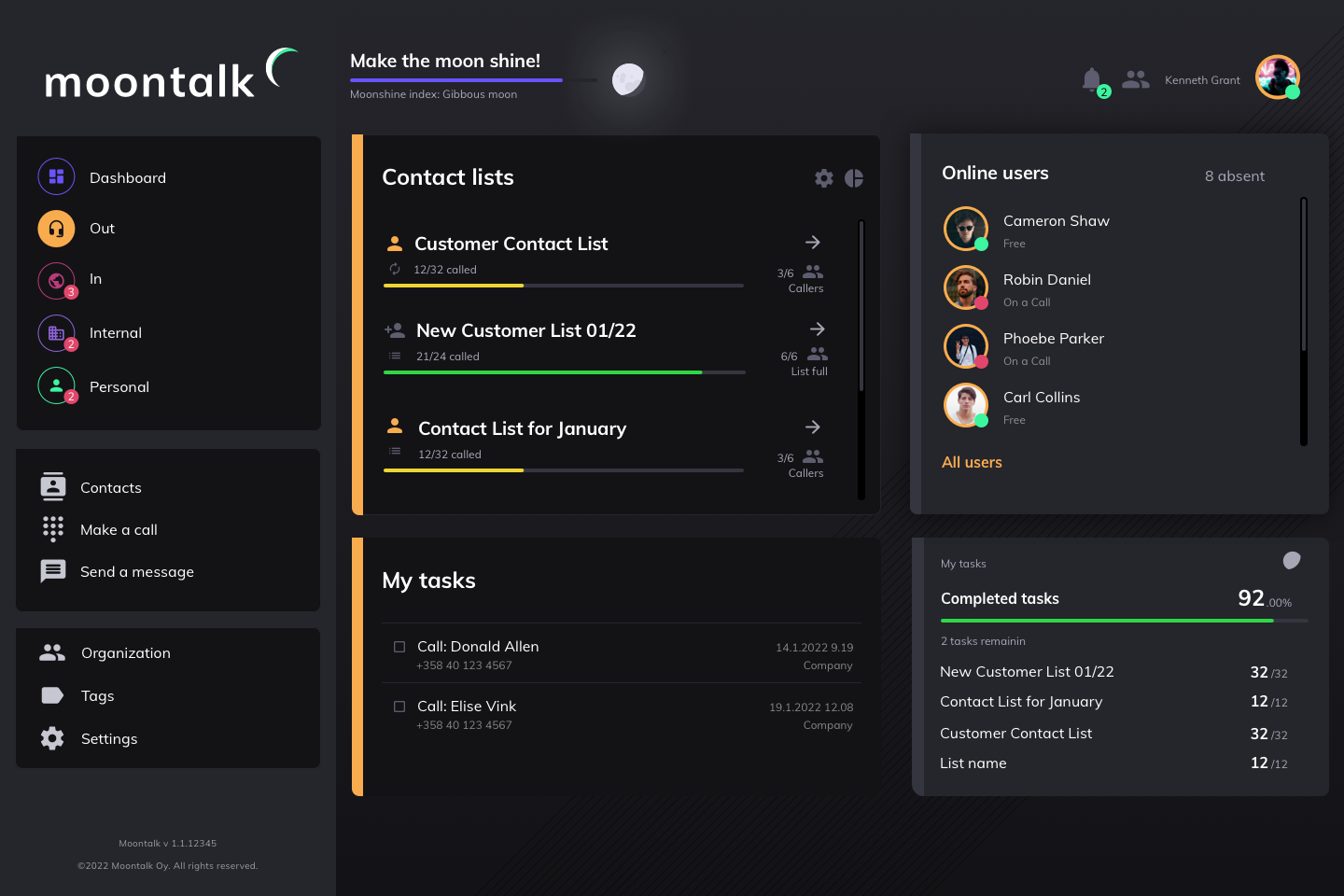 moontalk OUT
We make your OUT-BOUND easy.  It is no longer connecting to a workstation in the office. It is customer contact that can be monitored and measured free of time, place and device. Even if you make a direct GSM call to your customer – we will automatically bring it into your CRM system all automatically.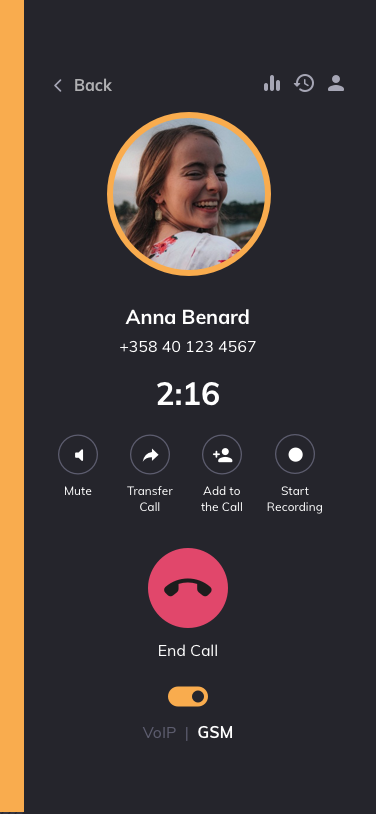 Main features of moontalk OUT
๏ Outbound calling mobile (gsm) and desktop (VoIP)
๏ Create and manage call campaigns
๏ Reporting and monitoring
๏ Post-entry and transaction creation
๏ Integration interface – automatic creation and closing of tasks in CRM
๏ Data from users' direct GSM calls as part of service process monitoring
The end user is our king
The most satisfied end customers are the result of a quality service process. The best service process is created with tools that are fun and easy to use. That's why the end user is king in everything we do.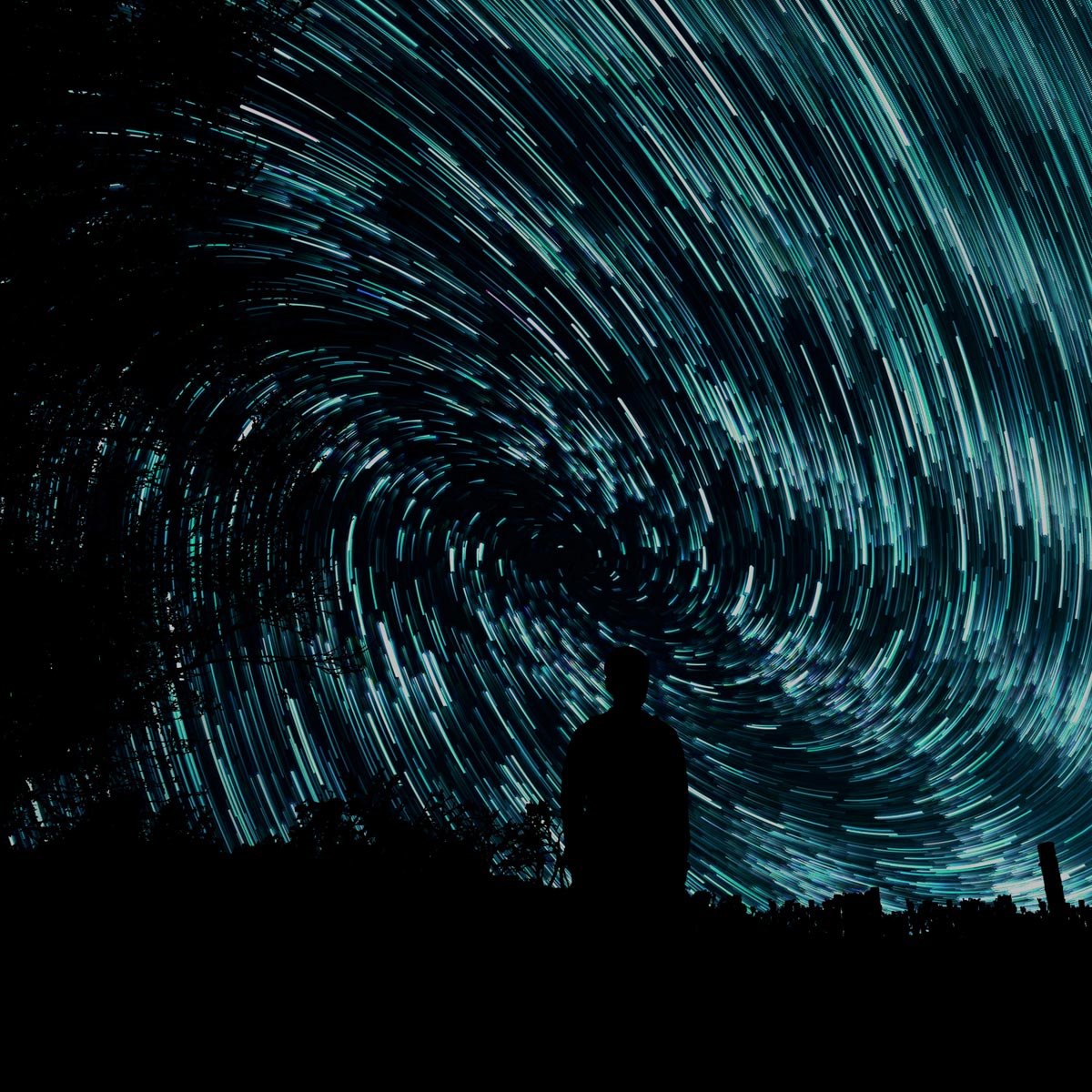 More meaningful customer dialogue
Customer communication is fragmented into many channels. It produces extra stress and noise and interferes with people's genuine dialogue.
We produce technology that restores a genuine presence and increase dialogue between people by enabling a sense of control in a world full of noise.
Be present
Contact us to learn more. See contact information from below.